Where Should I Store My Power Tools to Avoid Water Damage
Power tools make DIY repair tasks over the weekend easier, but they can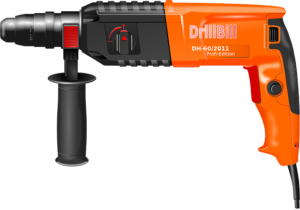 also cost a fortune. This is why it's important to store them and safely to keep them safe, especially if you plan on leaving town for a while. If your area is prone to frequent flooding, then your power tools are at risk of getting water contamination, which can require costly repairs or outright replacement.
If you still have the original boxes or cases your power tools came in, store the tools in them. These boxes are designed to keep moisture and outside dirt at bay. If you decide to build your own toolbox, make sure to put several packs of silica gel inside to prevent moisture build-up.
The Best Way to Store Power Tools
As a general rule, you should store your power tools in a dry and clean condition. This means taking some time to thoroughly sanitizing them before packing for storage. This will minimize issues related to the build-up of mold and mildew. High humidity can promote the growth of invasive organisms. By cleaning and drying your power tools, you can ensure they remain functional for a long time.
In some cases, you may require specialized cleaning by a water damage company in Henderson.
It also makes sense to ensure that the products are in working condition before storing them. A good rule of thumb about electronic items damaged by floodwater is not to use them again. You can never trust if the water made its way inside the tool and damaged it from the inside out. It's better to discard these items to be on the safe side.
Buy a Storage Box and Waterproof Packaging Material
If the area near you is prone to frequent flooding, it may be a good idea to purchase waterproof packaging materials. Try not to buy discarded boxes that may be provided for free by local merchants because you don't know if these items are free of water.
Investing in new packaging to store your power tools will lower the risk of mold and mildew. If you have the budget for it, we recommend buying storage units for your power tools. You can wrap the appliances in waterproof materials before locking them inside the storage unit for better protection. Make sure to wrap the materials with special waterproof tape to ensure they remain completely enclosed in the event of a flood.
This strategy works for most electronic items such as electronics, flat-screen TVs, and of course, power tools.
Note: Avoid using wooden materials to store your power tools because water can cause the surfaces to warp and rot.
Buying a Dedicated Waterproof Compartmentalized Storage Box
In case your power tools are used frequently, you can buy a dedicated compartmentalized storage box. Mark each compartment with a mark or number to indicate the use of an item. You can describe the content of each compartment in a list for future reference. This way, when you return from your vacation, you would know about your possessions. Or you can take a snapshot of the notes in your smartphone and look them up when you happen to revisit your power tools.,
Protecting the Storage Containers
Now that you have placed your valuables in the storage container, it's time to find a safe space for the container itself. Place the container in an area that is least likely to go through flood water. Here are a few tips for storing the containers:
Keep the containers away from drainage areas and water pipes.
Store the containers at an elevated position that is nearly six inches off the floor (or higher to protect from severe cases of water damage).
Find the uppermost floor of your home to store the containers because water is least likely to flood these areas.
Seal windows and doors that do not close tightly with the help of caulk.
Use hydraulic cement or spray foam to cement large gaps in the foundation walls (to prevent water from flooding in).
More importantly, shut off the main water supply before leaving for the trip to prevent a flood.
Finally, we recommend storing your power tools in their original packaging, if at all possible. Try to buy portable waterproof toolboxes from places like Amazon and Home Depot. In addition, you can store several packs of silica gel around the power tools to prevent the build-up of moisture.
You can keep your power tools safe from a flood with the help of waterproof storage containers. However, we still recommend hiring the help of a water damage remediation company in Henderson.
At 911 Restoration, we understand that floods can occur without any word of warning, which can cause damage to your home and belongings. If you require water damage restoration services, 911 Restoration of Henderson can help you get back on your feet quickly.