Sewage Backup and Cleanup Henderson
Don't let sewage water damage dampen your spirits. When you find yourself dealing with unexpected sewage water backup, don't hesitate to contact 911 restoration of las vegas.
We specialize in water damage restoration and 24/7 sewage cleanup. No matter what time it is, our sewage water backup technicians will be dispatched to your Henderson, Las Vegas, or Boulder City property within 45 minutes.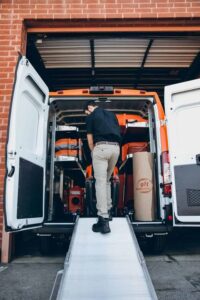 Basement flooding or a toilet overflow can cause structural damage and unleash bacteria onto your property. Fortunately, our sewage cleanup technicians are IICRC-certified and skilled in tackling sewage water damage. Our goal is to provide peace of mind and help restore and repair your property from sewage water damage.
911 Restoration of Henderson offers urgent, same-day sewage cleanup. We also go above and beyond to help dry, sanitize, and inspect your property for mold following basement flooding, a ceiling leak, or other restoration situation that requires immediate attention.
As a nationwide sewage cleanup company, our technicians understand the importance of urgently restoring your property. A sewage spill or sewage backup can cause a lot of problems and even halt productivity and revenue for commercial businesses in Henderson, Las Vegas, or Boulder City. If you are dealing with sewage water damage or suspect a ceiling leak or other situation, please don't hesitate to contact 911 Restoration.
Sewage backup in Henderson can lead to sanitary issues and pose a concern to residents and commercial business owners and employees. It is important to address these sanitation issues by reaching out to a professional sewage water backup company. Our mold removal las vegas crew treats your property as if it were theirs, and we even offer a free visual inspection for property owners. We'll also guide you through sewage backup cleanup and go over what your insurance may cover.
Let us help restore your residential or commercial property. Call 911 Restoration of Henderson today for 24/7 quality sewage water cleanup in Henderson and areas like Las Vegas and Boulder City.
Reliable, Same-day Sewage Water Cleanup in Henderson
Heavy rains, storms, or other flood situations can force sewage onto your property and cause a host of problems. When you have sewage water damage at your residential or commercial property, contact 911 Restoration of Henderson. We'll provide immediate inspection and assistance to dehumidify your property and take care of sewage water damage.
911 Restoration of Henderson is committed to helping you restore your property at a limited cost. If moisture remains on your property, this can cause mold or a greater risk of rotting and other structural damages. This is why it is important to act quickly and contact our Henderson sewage cleanup crews for assistance in Henderson, and areas like Las Vegas and Boulder City.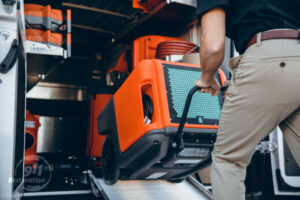 We know that sewage water backup can happen at any time, which is why our team is available 24/7 to assist with immediate sewage cleanup in Henderson, Las Vegas, and Boulder City. When we arrive, our technicians help pack and store any at-risk belongings before they begin the process of water removal and extraction. After clearing out the area, they use professional blowers to dry the area and ensure that there is no mold growth or potential for mold to grow.
Our sewage backup professionals work with compassion and a sense of urgency to fix and restore your property. We are passionate about what we do, and we also care about the health and safety of our customers and their properties. Unaddressed sewage backup has the potential to introduce many dangerous particles and organisms to your property, including disease-causing bacteria. Don't let it get to this level; our sewage backup cleanup technicians can help disinfect your space and do deep cleaning to help restore your property.
The next time you're dealing with a ceiling leak or sewage backup, don't hesitate to contact 911 Restoration of Henderson.
A Fresh Start After a Sewage Backup
Dealing with sewage water backup on your own can be difficult and unsanitary. It is best to leave sewage water cleanup to professionals. Our Henderson sewage backup cleanup technicians work around the clock to ensure that your property is restored, sanitized, and odor-free.
Our sanitization company and sewage water damage professionals take extra measures to address sewage backup. A toilet overflow, for instance, can cause damage to furniture and other structures and even lead to the risk of a mold infestation.
Our water damage restoration las vegas crews can handle everything from floorboard replacement to drywall repair in a swift manner. You can call the professionals at 911 Restoration for immediate assistance today.
Serving the communities of Boulder City, Henderson, Las Vegas and surrounding areas.