Water Damage and Mold Removal in Las Vegas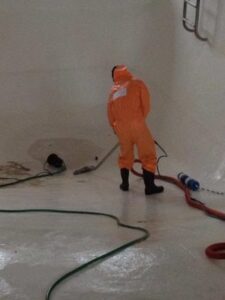 Dealing with the heat as a property owner in Las Vegas is one thing residents know can be a pain. But dealing with property disasters like water damage emergencies is another that can lead to bigger headaches. Because no Las Vegas resident ever asked for basement flooding, burst pipes, sewage cleanup, or growth of mold on walls.
You've worked hard to become a property owner. The last thing you'd want to see is it ruined especially when it's something out of your control. Imagine coming home to a property drenched in dirty sewage water or burst plumbing pipes. It's not an appealing sight or smell.
And if left untreated, the onset of mold growth begins every second you choose to neglect the problem.
In our busy lives we live, time is a valuable currency. Not only do water damage emergencies and mold damage get worse with time, sometimes we just don't have the time.
So leave it to the restoration experts at 911 Restoration of Henderson to deal with. You'll have the ease of continuing your daily routine with no stress in sight for your restoration emergency.
We aim to deliver all customers a Fresh Start with a variety of restoration services.
We serve Las Vegas and all surrounding areas. That means we'll be at your property within the next 45 minutes of your next call.
So call our friendly staff today. They'll start with a no-obligation water damage assessment or mold inspection.
Las Vegas Water Restoration Company With a Fresh Start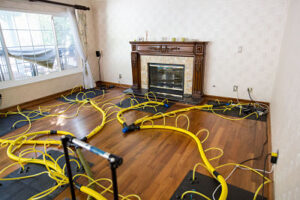 Dealing with the overwhelming stress of emergency restoration like water leaks or smoke damage is unpleasant. At 911 Restoration of Henderson, we pride ourselves on providing the utmost care and empathy to all our customers. While it may seem like the end of the world on your Las Vegas property, know that we're here to help.
Before you know it, you'll soon be walking to a house fresh as new like how it was before.
Our expert restoration technicians are IICRC-certified to provide the industry's highest standards through their skill. They are well-versed in using the latest and most advanced technology to dehumidify all traces of water damage.
It's how our Fresh Start promise makes us perform on a level no one else can match up to.
Friendly staff to help you 24/7/365 days a year anytime you need help

Fast and reliable service with a 45-minute or less arrival time

A worry-free experience without having to deal with your insurance company
Las Vegas business owners and property owners finally have the convenience of an extra cushion for support. They have 24/7 disaster restoration backup in case any water damage emergency were to happen.
It's 911 Restoration of Henderson's mission to restore properties with a Fresh Start and to provide 100% satisfaction.
A Fresh Start with second chances is around the corner in less than 45 minutes!