Sanitization & Cleaning Services in Henderson
During a global pandemic, many residents and commercial business owners are reaching out to professional sanitization company that can assist with deep cleaning.
911 Restoration of las vegas is committed to protecting and cleaning your property in Henderson or surrounding regions like Las Vegas or Boulder City.
Fortunately, 911 Restoration of Henderson can assist with deep cleaning, sanitization, and quality disinfection solutions. We strive to keep your family or coworkers safe and healthy with speedy sanitization services.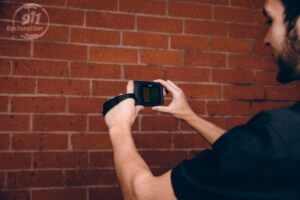 COVID-19 has changed our lives and has also put an emphasis on frequent sanitization and the disinfection of commonly touched surfaces.
During this uncertain time, 911 Restoration of Henderson remains more committed than ever to do our part and provide high quality deep cleaning solutions. We use professional grade tools and equipment to thoroughly sanitize your property.
Many commercial businesses and properties in Henderson, Las Vegas, and Boulder City are required to stay on top of health and safety protocols amid COVID-19. It is important to reach out to a professional sanitization company that can safely and effectively handle disinfection and sanitization.
Our sanitization technicians are trained in IICRC and follow current CDC and EPA protocols to disinfect surfaces and frequently touched areas.
As a water damage restoration boulder, we specialize in a variety of restoration projects, including sanitization services for both residential and commercial properties in Henderson.
For commercial properties, we provide deep cleaning and frequent sanitization for retail stores, facilities, offices, and other buildings.
At 911 Restoration of Henderson, we've received a number of inquiries regarding both water damage restoration and sanitization services. We are grateful for the opportunity to serve the Henderson and surrounding communities with vital sanitization services.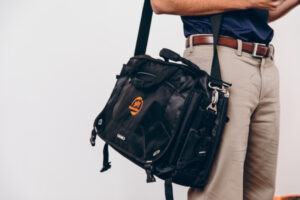 Holding off on sanitization at your Henderson property may cause more issues. You want to make sure you read up and follow the most recent health and safety protocols based on your county and state standards. It's important to ensure that your commercial property doesn't fall behind on proper deep cleaning and sanitization protocols.
Whenever you clean countertops or other areas of your kitchen or bathroom, always remember to wear disposable gloves and practice disinfecting commonly shared or frequently touched surfaces and areas. However, when it comes to getting that deep clean with professional grade tools, we'd recommend reaching out to sanitization technicians.
Is your property up-to-date on the latest health and safety protocols? Make sanitization and deep cleaning a priority today.
Contact 911 Restoration of Henderson for quality same day restoration and sanitization services in Henderson, Las Vegas, or Boulder City. We're available 24/7.