Water Damage and Mold Removal in Boulder City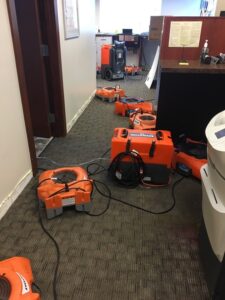 Water damage emergencies are one of the biggest headaches for property owners in Boulder City. Some effects of water-related disasters include basement flooding, burst pipes, leaking ceilings, or mold in the house. Do any of those scenarios sound fun to you?
Likely not. And they are experiences no Boulder City property owner should ever have to go through.
But sometimes the unexpected happens in life. Accidents, emergencies, and disasters. Which goes to show why every property owner should be prepared for any call.
Well, Boulder City business owners and property owners finally have peace of mind on the basis of their property. After all, your home deserves to be in its best state at all times.
That's why 911 Restoration of Boulder City is there to support you every step of the way when disaster strikes.
Our IICRC-certified experts are ready to tackle any disaster restoration. Having years of experience and industry knowledge puts the position of your property to the front.
We also understand how important time is when you need help. That's why the team at 911 Restoration of Boulder City promises a 45-minute guarantee. So after any call you make, our certified technician will be there within 45 minutes. Because the last thing we'd want for you to rest on is overwhelming stress.
Know that second chances are always within reach in life. And when you work with us as your restoration company in Boulder City, you'll soon realize it's true.
Fresh Starts begin with a second chance for you to live the life you want.
A Boulder City Water Restoration Company That Puts You First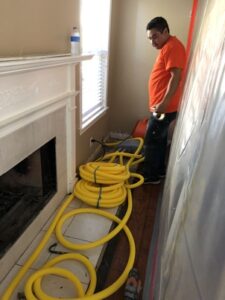 We pride ourselves on our uniqueness. We're the only restoration company in Boulder City that promises to deliver a Fresh Start for our customers. That means not only do we restore our customers' properties with the fastest and highest quality service, but you come first. And we won't be happy till you are.
So have assurance you're in good hands with the best restoration company in Boulder City.
A top-notch customer service team who cares about your needs

Fast and reliable service with a 45-minute guarantee after any call you make

A shoulder to lean on 24/7/365 days a year knowing we're here for you anytime
We mean it when we say our customers always come first. We've helped thousands of customers over the years who were once in your same shoes. They were in despair not knowing how their water damage emergency would be fixed. And we're proud to say there isn't one unhappy customer we've assisted.
Not only do we believe in second chances for our customers, but we believe our customers should have a worry-free experience.
It's your time to enjoy your life on your own terms while you can leave the dirty work and stress aside.
Call 911 Restoration of Henderson today with the Fresh Start you're deserving of!