Identifying New vs. Old Water Damage
One of the most frequent problems homes in Nevada sustain is water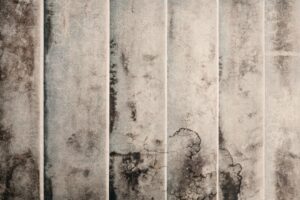 damage due to inclement weather, leaking pipes, sewage backup, and malfunctioning pumps. Every residential property has pipes inside walls and ceilings, and anytime these pipes sustain cracks or blockages, they begin to damage the surrounding surface, such as walls, floors, or ceilings. This problem is neither a quick nor DIY fix in most cases, as most homeowners cannot identify new vs. old water damage.
Surface stains are more than just a bullseye pointing homeowners or restoration experts to the damage source. They are also clues that can help you figure out how long the issue has lasted. Even though there's no exact science to determine this, there are some effective ways to determine if the damage is old or new.
In this post, we'll share how to differentiate between new and old water damage so you can take the proper remediation measures and return your property to its pre-damage condition.
How to Differentiate Between New and Old Water Damage
1.    Property History
If you come across stains and spots on walls, ceilings, baseboards, and floors, you should consider the house's history unless it's brand new. Your property might have an old plumbing system with a mix of old and new pipes. Older pipers and drainage systems are more susceptible to damage, so you should check the history of repair or renovation work done on it. Secondly, you should also observe your property during inclement weather, such as storms and blizzards, to check for smaller leaks and cracks that take months to appear. By understanding your plumbing and cracks' ages, you can diagnose the issue faster.
2.    Visual Indicators
Did you know that you can estimate a tree's age by its rings? In case you didn't, this process is called dendrochronology, and it involves counting the ring from the middle of a stump or wood cross-section until you see dark rings. The total number of dark rings you see represents the tree's age. The same concept applies to water damage on surfaces. Newer stains or spots will have just one or two dark spots, whereas older damage will develop several rings. If there are zero rings, then the damage is new.
Secondly, if you don't see any mold on the spot, this is another clue that the damage is new as it takes at least 24 hours for fungi to colonize and start growing. However, if you see mold with varying colors spread beyond the damage source, this indicates that the damage has been building up for a longer period.
Another visual cue you can notice is decay, which indicates that the surface (wall, floor, ceiling, etc.) has been exposed to standing water for a long time, probably due to a flood or sewage backup. In this situation, you should call a home restoration service in Henderson right away to take immediate remediation action.
3.    Tactile Indicators
Another way to estimate the length of the damage is to touch the damaged surface. However, contaminated surfaces might contain pathogens that can cause health problems. Therefore, you should hire professionals or use protective equipment, such as gloves, masks, and goggles. The idea is to gently press on the spot to see how hard or soft it is. A newly damaged surface will not weaken the surface integrity or the underlying material. Older water damage spots will feel soft, squishy, allowing you to press into it with minimum pressure or force.
You can inspect the surface material to identify the age of water damage, such as the paint or the underlying brick, concrete, hardwood, or vinyl. If the paint or material begins to scrape off easily when you touch it, this is a sign that the water damage has been around for a while. Some mold is generally invisible to the eye, especially when white or grey, matching the paint used on many walls.  If the surface and paint coat remains firm, the damage is relatively new as the mold hasn't had enough time to feed off the surface.
Expert Water Damage Repair Services – 911 Restoration of Henderson
At 911 Restoration of Henderson, we aim to help educate our clients and readers about identifying different types of water damage so they can take proactive measures to maintain their property's structural integrity. Understanding the difference between new vs. old water damage can help you take the best action to assess, contain, and repair the damage cost-effectively. Our team of home restoration professionals employs different proven methods to determine if the water damage is old or new and uses state-of-the-art equipment to return properties to their original state.
Feel free to call us for more information regarding our home restoration services and let the best restoration professionals in town take care of your home.